Category: Veronica Mars
I have added over 1500 HD captures of Kristen from the Veronica Mars Movie in to the gallery.
We finally got the first Veronica Mars trailer last week, and now the first poster has been released for the Veronica Mars movie.
The movie will be released on March 14, 2014 – almost a year to the day after creator Rob Thomas announced the project's Kickstarter on March 13, 2013. The cast will reunite at Paleyfest on March 13, 2014 to promote the movie.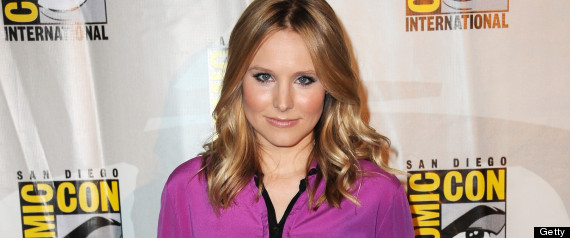 The "Veronica Mars" movie is filled to the brim with stars, from its leading lady Kristen Bell to cameo appearances by Justin Long and Jamie Lee Curtis. But there's one "guest appearance" that made Bell pause.
"I would say, oh God, I don't know," Bell told The Huffington Post in a phone interview when asked about which cameo was her favorite. "You know what? I know who I'd say and I can't say that person because they're not released yet."