«
Kristen Bell Events Updated!
/
Kristen Bell Flare Magazine Photoshoot!
»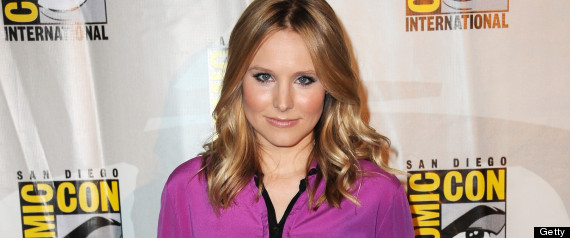 The "Veronica Mars" movie is filled to the brim with stars, from its leading lady Kristen Bell to cameo appearances by Justin Long and Jamie Lee Curtis. But there's one "guest appearance" that made Bell pause.
"I would say, oh God, I don't know," Bell told The Huffington Post in a phone interview when asked about which cameo was her favorite. "You know what? I know who I'd say and I can't say that person because they're not released yet."
READ THE ENTIRE INTERVIEW AT HUFFINGTON POST!
This entry was posted on Wednesday, September 4th, 2013 at 7:24 pm and is filed under Interviews, Kristen News, Movies, Veronica Mars. You can follow any responses to this entry through the RSS 2.0 feed. You can leave a response, or trackback from your own site.